Cement Tile Roof Coats
Cement tile roofs can show considerable fading after as little as 10 years. This is due to the ongoing oxidisation of the original factory coating. The result is an aesthetically un-pleasing roof.
Porous tiles can absorb up 20% of their original weight in water. This is a heavy, un-needed extra load for your roof structure to handle.
SOLUTION
A roof coat application will seal faded cement tiles and add an aesthetically pleasing visual improvement to the presentation of your house.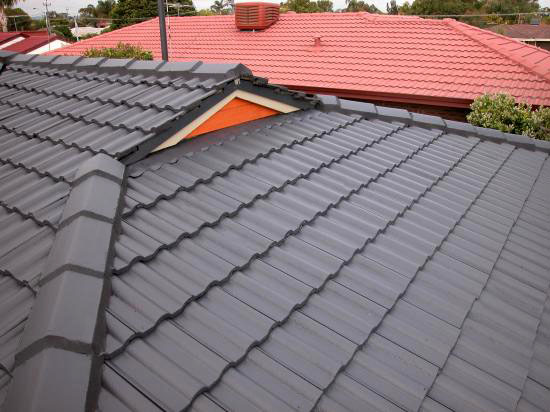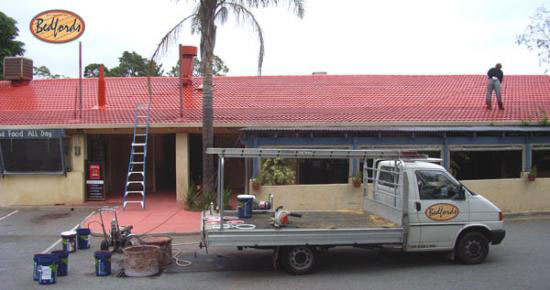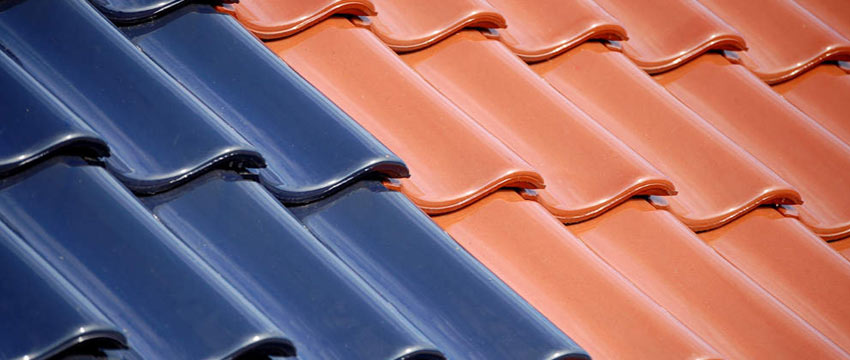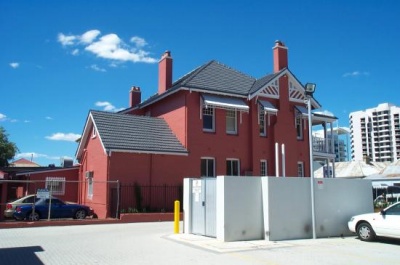 Roof Coats - A step by step run through
Before coating your roof, we give your roof a thorough inspection to detect any areas that may need to be repaired before the roof is painted. If there are problems we will draw them to your attention and explain what needs to be done to bring your roof up to standard. It essential that this step gets taken so as to avoid any unnecessary removing of roof tiles after the job has been completed.
First we replace (or repair) all broken / cornered tiles and capping
Check that all flashings, valleys and roof penetrations are secure
Locate and rectify leaks as noted by owner
High pressure clean roof to remove oxidisation, moss and dirt.
Clear out valleys, gutters and downpipes.
Re-bed and re-point ridge caps as necessary.
Seal caps are with flexible mortar.
Seal roof with appropriate sealer or metal roof primer.
Coat entire roof with two coats of your chosen colour.
Clean up and remove waste.
For future repairs we leave five spare tiles and two litres of paint.
ROOF COAT - BEFORE & AFTER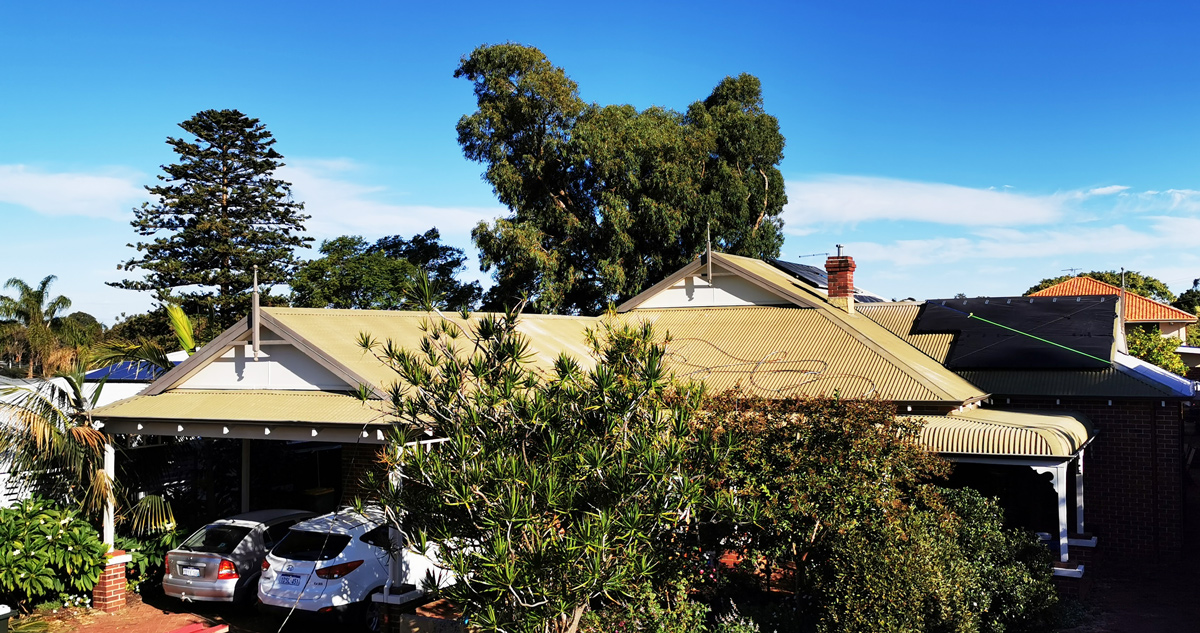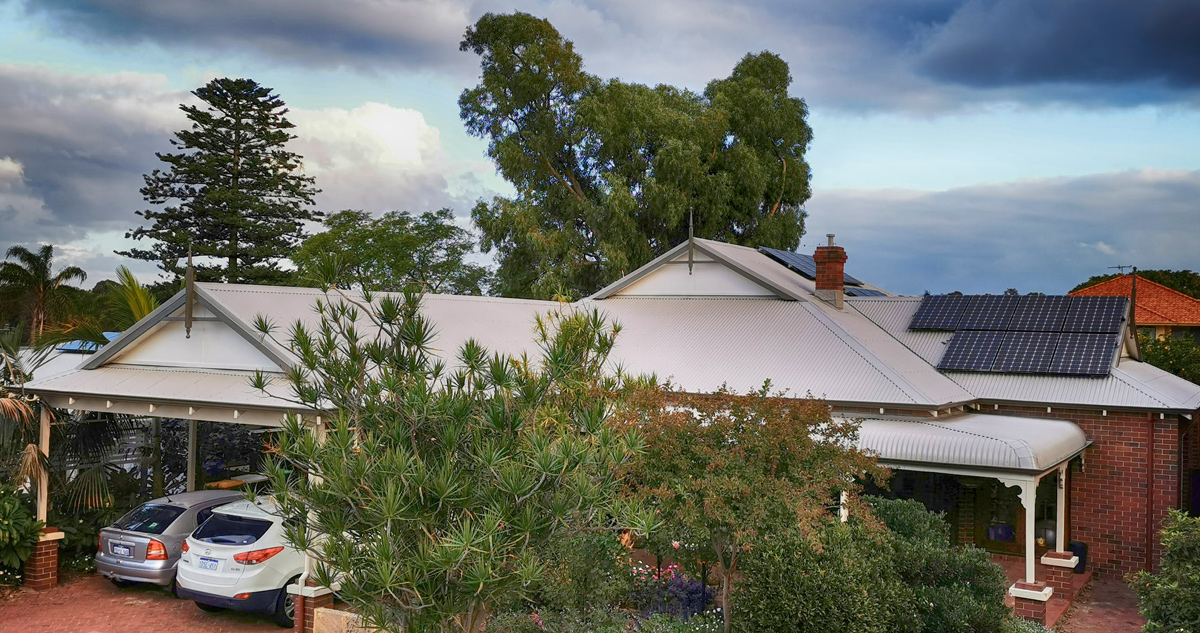 Materials Used in Roof Coating
Bedford's are experts in the field of materials and products used for roof coat application. The last 25 years has seen many changes in the roof coat industry. The experience gained in that time has led to a better understanding of the best practices and materials to use to create the best result. As a long term roof coating contractor, Tony Bedford is able to provide the best possible roof coating application for your home or commercial building.
Roof Coating and Restoration Testimonial
To Whom it may concern,
We have recommended Bedfords Roofing to several Clients in both the commercial and residential sectors for their roofing requirements i.e. new roofing, roof restoration and ongoing roof maintenance.The scope of work has included but not been limited to; leak detection and resolution, re-coating, sundry replacement, gutters and downpipes, and complete re-roofs with both tiles and tin. We have always found Tony Bedford to be incredibly accommodating and honest, which has led to a stress free process for both us and our Clients.The team at Bedfords Roofing are always respectful, diligent and passionate about their craft which has resulted in a high quality result every time.
We would unreservedly recommend Bedfords Roofing to anyone considering future roofing works to their property.
Sincerest regards
Frazer Whittington B.A.(Hons) DipARCH(Hons)
Roof Coating and Restoration Testimonial
Re: Bedfords Roof Restorations
Bedfords Roof Restorations have been employed, since 2006, to assist our Real Estate Company in re-coating and repairing rooves of both our local Shopping Centre and those of Landlords of properties we manage.
Apart from being very competitively priced work has always been to a high standard.
We highly recommend this Company to any needing renovation of any aspect of roofing or guttering.
Patrick Blundell - Licensee / Director
Blundell's Pty Ltd – Estate Agents, 169 Railway Road, Gooseberry Hill, WA 6076